Galvanized Window Screen
Galvanized window screen is also called galvanized insect screen. It is one of the most popular and most economical kinds of insect screens. The material of the galvanized insect screen is low carbon steel with plain weaving and it can be galvanized before weaving or after weaving. The color can be bluish white and white. Bluish white galvanized insect screen is the commendatory products, because it is much more anti-corrosion than others and the color is much lighter. Galvanized insect screen is widely used in the houses and hotels against mosquitoes and insects.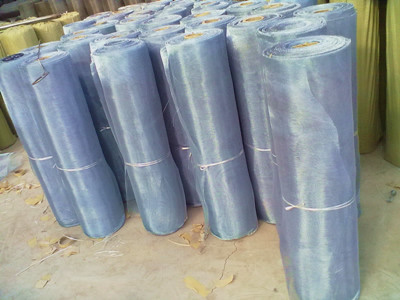 Specification:
Material: Low carbon steel wire.
Weaving: Plain weaving. Galvanized before weaving and galvanized after weaving.
Surface Treatment: Electric galvanized and hot-dipped galvanized.
Wire Diameter: BWG 31, BWG 32, BWG 33, BWG 34.
Hole Size (mesh/inch): 14 × 14, 16 × 16, 16 × 14, 18 × 18, 18 × 16, 18 × 14, 20 × 20, 22 × 22, 24 × 24, 28 × 28, 30 × 30.
Width: 24", 30", 36" and 48", etc.
Length: 25', 30', 50', 100', etc.
Color: White and bluish white.
Feature:
Anti-corrosion and rust.
Good resistance to weather.
Resistance to burn.
Flexible.
Easy washing and cleaning.
Excellent light transmission.
Good air-flow.
Long service life.
Application:
Galvanized insect screen is widely used in the windows, doors and corridors of the constructions, houses and hotels against mosquitoes and flies or other flying worms. Benefit from the anti-corrosion and rust feature, galvanized window screen can be used in the environments where is corrosive and dusty.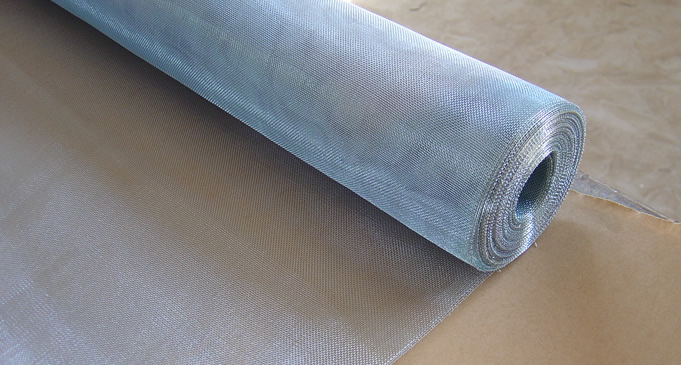 Specification List of Window Screen Netting
Variety
Specification
Technical Notes
Mesh/Inch
Wire Gauge
Roll Size

Gal.Iron Enamelled Window Screening
10 x 10
BWG31
BWG32
BWG33
BWG34

3"x100"
4"x100"
1x25M
1.2x30M
1.5x25M


Process: Electric galvanized after weaving
Color: White or Light-blue

14 x 14
16 x 16
18 x 18
18 x 14
22 x 22
24 x 24